Janet Arvizo. Mental instabile Mutter des Jugendlichen Gavin Arvizo, der 2003 bis 2005 behauptet hatte, der King of Pop habe ihn sexuell missbraucht. Janet Arvizo, Sozialhilfeempfängerin, bereicherte ihr Einkommen unrechtmäßig durch Ladendiebstahl, Betrug, Betteln bei Prominenten. Verurteilte Straftäterin. Beruf: Opfer.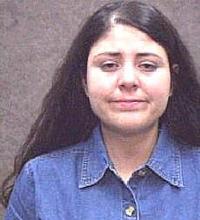 Ladendiebstahl, Prügel und $3 Millionen Klage auf die amerikanische Art
Ab 1999 lässt sich gerichtlich feststellen, wie Janet Arvizo ihre Haushaltskasse aufbesserte, bevor sie Michael Jackson heimsuchte:
Was mit Ladendiebstahl der Familie begonnen hatte, endete in Janet Arvizos cleverer Schadenersatzklage gegen die Sicherheitsleute der Handelskette J. C. Penney. Janet Arvizo, die mit ihren Kindern wegen Ladendiebstahls festgehalten worden war, behauptete anschließend Freiheitsberaubung und Körperverletzung gegen die Sicherheitsleute des Warenhauses. Und nachdem ein Jahr vergangen war, fiel Mrs. Arvizo außerdem ein, die Sicherheitsleute hätten sie obendrein sexuell belästigt. Bald gipfelte Arvizos gerichtliche Forderung gegen J.C. Penny in $3 Millionen. 1 Der Konzern zahlte am Ende eine Vergleichssumme von $150 000. Einstudierte Zeugenaussagen der Arvizo-Kinder waren der Frau dabei ebenso hilfreich, wie Bilder ihres verprügelten Körpers: Arvizo machte die Wachleute für die Prügel verantwortlich, die ihr aber tatsächlich der Ehemann zugefügt hatte. Diesen prügelnden Ehemann beschuldigte Janet Arvizo dann später in einem anderen Verfahren auch wegen Freiheitsberaubung, zusätzlich wegen Tötungsabsicht an Sohn Gavin und sexuellen Missbrauchs der gemeinsamen Tochter. 2, 3, 4, 5
Janet Arvizo zog also aus ihrem Zivilprozess gegen den Konzern J.C. Penney Zahlungen in Höhe von $150 000. 6 Dieses Zusatzeinkommen verschwieg Arvizo dem Sozialamt und bezog zusätzliche Hilfeleistungen. Erst nach fünf Jahren und erst nachdem Staatsanwalt Sneddon mit Janet Arvizo gegen Michael Jackson seinen Fall verloren hatte, wurde sie wegen Erschleichens von Sozialleistungen vor Gericht gestellt. Zunächst aber strengte sich die Staatsanwaltschaft an, Janet Arvizo 2005 als glaubwürdige Mutter zu porträtieren, als sie im Verfahren gegen Jackson auszusagen hatte.
Bevor es aber so weit war, nutzte Mutter Arvizo Anfang 2000 die Krebserkrankung des Sohnes Gavin für Spendenaufrufe in Tageszeitungen. Eintreffende Spendengelder, die für medizinische Versorgung bestimmt waren, wurden von Janet in Fernseher und DVD-Player investiert. Barmherzige Leser brachten einen Truthahn. Arvizo wollte aber keinen Truthahn. Arvizo wollte Geld. 7
Janet Arvizo ruft Hollywood um Spenden
Hollywoodgrößen suchte Janet Arvizo heim und bettelte um Bares. Mike Tyson war Zielscheibe, Adam Sandler, Jim Carey. Mal flossen $20 000. 8 Zum Dank wurden die Prominenten Zielscheibe von Arvizos Liebesbriefen und von ihr gehuldigt als "Bruder"," Daddy" oder "Schwester". 9
Eins der prominenten Opfer weigerte sich, zu zahlen. Das war Schauspieler George Lopez. Kurz darauf beschuldigten die Arvizos ihn des Diebstahls von $300 aus Gavins Tasche. Showmaster Jay Leno wurde argwöhnisch, als der zwölfjährige Gavin ihm telefonisch seine Liebe erklärte, während im Hintergrund die Stimme einer Frau Instruktionen flüsterte.
Die Polizei Los Angeles wurde von den Arvizos auch nicht verschont. Die Polizisten spendeten Geld und überreichten Weihnachtsgeschenke. Schauspieler Chris Tucker gab den Arvizos nach Aufforderung ein Auto. Und Michael Jackson auch.
Janet Arvizo: "Teuflische Doktoren" und "Psycho-Mom"
Janet Arvizos Profil enthält Drohungen gegen Anwälte, "teuflische Doktoren" und ihre Erklärungen in Polizeiprotokollen, Prominente von Kobe Bryant bis Michael Jackson stünden ihr zur Seite. Ihre Kinder schickte Janet zwischendurch zum Schauspielunterricht. "Psycho-Mom" soll ihre Tochter sie genannt haben und "nicht okay im Kopf". 10
Berichtet wird von Ladendiebstählen der Arvizo-Kinder, von der prügelnden Mutter erzwungen. Arvizos Jüngster, "flirtete" derweil auf "unnatürliche Art und Weise" mit den Frauen. Telefonnummern hatte der Neunjährige von ihnen verlangt und seine fünf Dollar Trinkgeld lautstark zurückgefordert, als man ihm die Nummer verweigerte.
Im Jahr 2000 verschafften sich die Arvizos über Gavins Krankheit Zugang zu Michael Jackson. Und Janet Arvizo machte unmissverständlich deutlich, dass sie nicht beabsichtigte, Michael jemals wieder zu verlassen.
"Ein Haus, die Ausbildung eines Sohnes, nichts davon ist genug. Wir wollen ein Stück von dieser Action."
Als Jackson 2002 Gavin Arvizo in der TV-Inszenierung "Living with Michael Jackson" zu sich aufs Sofa setzte und begeistert von Neverland und dem King of Pop erzählen ließ, berechnete Janet Arvizo über den spektakulären TV-Kurzauftritt ihrer Familie 2003 begeistert die Verdienstmöglichkeiten und feilschte mit ihrem Anwalt um einen fünfprozentigen Anteil an den Vertriebsrechten. 11
(Anm.: "Sie ist die einzige Mutter, die niemals einen Penny von [Jackson] nahm." Staatsanwalt Ron Zonen im unklaren Rückblick) 12
Zusätzlich verhandelte nach der Ausstrahlung von "Living with Michael Jackson" Janet Arvizos neuer Verlobter (Janet war inzwischen geschieden) schon mal mit den Tabloids um $15000 für ein eventuelles Interview. Von Jacksons Management forderte Janets Verlobter Millionen:
"Ein Haus, die Ausbildung eines Sohnes, nichts davon ist genug. Wir wollen ein Stück von dieser Action."
Im Frühjahr 2003, nach der Ausstrahlung des TV-Events "Living with Michael Jackson", nahm Janet Arvizo wiederholt mit ihrer Familie Jacksons Gastfreundschaft in Anspruch und forderte sie aus dem Gästehaus Neverlands zum Unmut des Personals nachdrücklich ein.
"Janet wurde Michael gegenüber immer distanzloser … Sie versuchte, ihn als Vater ihrer Kinder zu vereinnahmen, sich ihm als Lebenspartnerin aufzudrängen, und das ging ihm eindeutig zu weit."
Janet Arvizo benahm sich nicht länger als Gast, sondern wie die "ungekrönte Königin von Neverland". Jackson wollte die Arvizos nicht länger in seinem Haus, beauftragte Manager Dieter Wiesner mit dem Problem:
"Wir mussten sie loswerden, und ich ahnte, dass das nicht einfach werden würde … Ihre Augen funkelten, verengten sich zu Schlitzen, und scharfe, senkrechte Falten kerbten sich in ihre Stirn. Sie wurde rot und rastete dann komplett aus: «Du treibst einen Keil zwischen Michael und meine Familie!!! Ich werde das nicht zulassen!!! Das wirst du noch bereuen!!!»
Später beschuldigte Janet Arvizo Jacksons Mitarbeiter der sexuellen Belästigung. 13
Michael Jackson zog sich von den Arvizos zurück, wie er schon 1993 versucht hatte, sich von den Chandlers zurückzuziehen.
Janet Arvizos älteste Tochter hatte indes einem Bekannten anvertraut, Michael Jackson würde ihnen bald ein Haus kaufen. 14 Um Kauf und Haus sicher zu stellen, war von einem Plan die Rede, bei dessen Ausführung Jackson zu beschuldigen sei, den Kindern pornografische Webseiten gezeigt zu haben.
Der Plan der Arvizos zielte auf ein großes Haus. (Evan Chandler wollte 1993 auch ein Haus von Michael Jackson).
Mitte 2003 war es dann soweit und Janet Arvizo erklärte, Michael Jackson habe ihre vierköpfige Familie gekidnappt, erpresst, inhaftiert, ihren Sohn alkoholisiert, sexuell missbraucht, um sie dann alle verschwinden zu lassen und zu ermorden.
In einem Heißluftballon.
Die Anschuldigungen gegen Michael Jackson waren in der Karriere der Janet Arvizo und ihrer Kinder die dritte Anschuldigung gegen unterschiedliche Personen wegen Freiheitsberaubung und die vierte, gegen unterschiedliche Personen wegen sexueller Belästigung. 15
Nach letzter Zählung.
Staatsanwalt Ron Zonen, der Tom Sneddon in seiner Anklage gegen Michael Jackson 2003 assistierte und mit ihm gemeinsam den Prozess gegen Jackson 2005 verloren hatte, schob für seine Niederlage die Schuld auf Janet Arvizo: 16
"…. die Mutter des Kindes war, offen gesagt, unkontrollierbar. Sie war unkontrollierbar. Sie war offen gesagt, unstabil. Sie war eine Person, die alles sagen oder machen konnte zu jeder beliebigen Zeit. Sie war eine sehr schwierige Person, die für jeden schwer zu kontrollieren war. Wir hatten große Schwierigkeiten während des Prozesses mit ihr …"
Janet Jackson
Als Janet Arvizo 2005 vor den Augen der Welt ihren Auftritt im Zeugenstand gegen Michael Jackson hatte, war sie wieder verheiratet. Ihr Familienname lautete dann Jackson. Janet Jackson. Sie legte Wert darauf, mit diesem Namen angesprochen zu werden. Der Richter nicht. 17
Janet Arvizo: Sneddons "perfekter Kollaborator … sagte und tat, was immer er wollte."
Der Anklage erhebende Bezirksstaatsanwalt Tom Sneddon wollte in seinem Fall gegen Michael Joe Jackson die Janet Arvizo (verheiratete Jackson) nicht im Gerichtssaal. Aber er hatte keine Wahl. Die Staatsanwaltschaft wusste, dass Jacksons Verteidigung sie geholt hätte. 18
Nach Janet Arvizos Spektakel im Gerichtssaal, wissen alle, warum. 19
"Sie war verrückt. Sneddon fand in ihr einen perfekten Kollaborator. Sie sagte und tat, was immer er wollte."
Jacksons Anwalt übrigens wollte zur Abrundung der Verteidigung nicht nur Janet Arvizo, sondern auch den Auftritt des Raymond Chandler.
Vor Gericht behauptete Janet Arvizo 2005, "die Killer" aus Neverland hätten ihre Kinder ermorden wollen. 20, 21 Sie beschimpfte Michael Jackson als "den Teufel" und Richtung Jury schnipste sie mit den Fingern. Am Ende ihrer Aufführung legte sie im Zeugenstand den Kopf nieder und döste komplett ein. 22
Ausgerechnet die zukünftige Gattin des Sneddon assistierenden Staatsanwalts Ron Zonen beschrieb Janet Arvizo als bipolar, 23 was Gemeinsamkeiten mit Evan Chandler, dem Drehbuchschreiber und Beschuldiger Jacksons von 1993 auf die Spitze treibt. Somit waren es also zwei bipolare Menschen, die 1993 und 2003 den King of Pop des Kindesmissbrauchs beschuldigten.
Interessanterweise ließ 2005 Staatsanwalt Sneddon dann sogar die Arvizo-Aufführung mit denselben Worten enden, mit denen die Chandlers ihre Inszenierung von 1993 in ihrem Buch von 2004 beendeten: 24
"Mr. Sneddon, hat Ihnen die Mutter des Anklägers den Fall gekostet?"…
"Tatsache ist, man lässt nicht die Sünden der Eltern auf das Kind kommen."
Sneddon ließ frei nach Shakespeares Kaufmann von Venedig die Arvizo-Geschichte mit demselben Zitat ausklingen, mit dem Chandler die EVANstory im September 2004 in seinem Buch beschließt. Dort, im Titel des letzten Kapitels, das Chandler "und die Sünden des Vaters …" nach Shakespeare und der Bibel zitiert. 25, 26

"The sins of the fathers are to be laid upon the children."
Die Sünden der Väter sind den Kindern aufzuerlegen. Die nahezu identische Wahl der letzten Worte im Kapitel Chandler und Arvizo beschließen ihre jeweilige Story. Und die Verbindung ist Staatsanwalt Tom Sneddon.
Was für ein denkwürdiger Zufall?
Sneddon teilte mit den Chandlers ab 2003 noch weitere Gemeinsamkeiten: die Public Relation Firma. 27
Es war übrigens nicht Janet Arvizo, die Sneddon "den Fall gekostet hatte". Die Jury glaubte Gavin Arvizo kein Wort. Und Sneddons Fall gegen den King of Pop war niemals einer.
---
Verwandte Beiträge:
Home » PaRt of History. Beiträge » Kategorie Anschuldigungen » XXXII. Der Jackson Missbrauch 2003: Janet Arvizo. Die Sünden der Mutter
Quellen